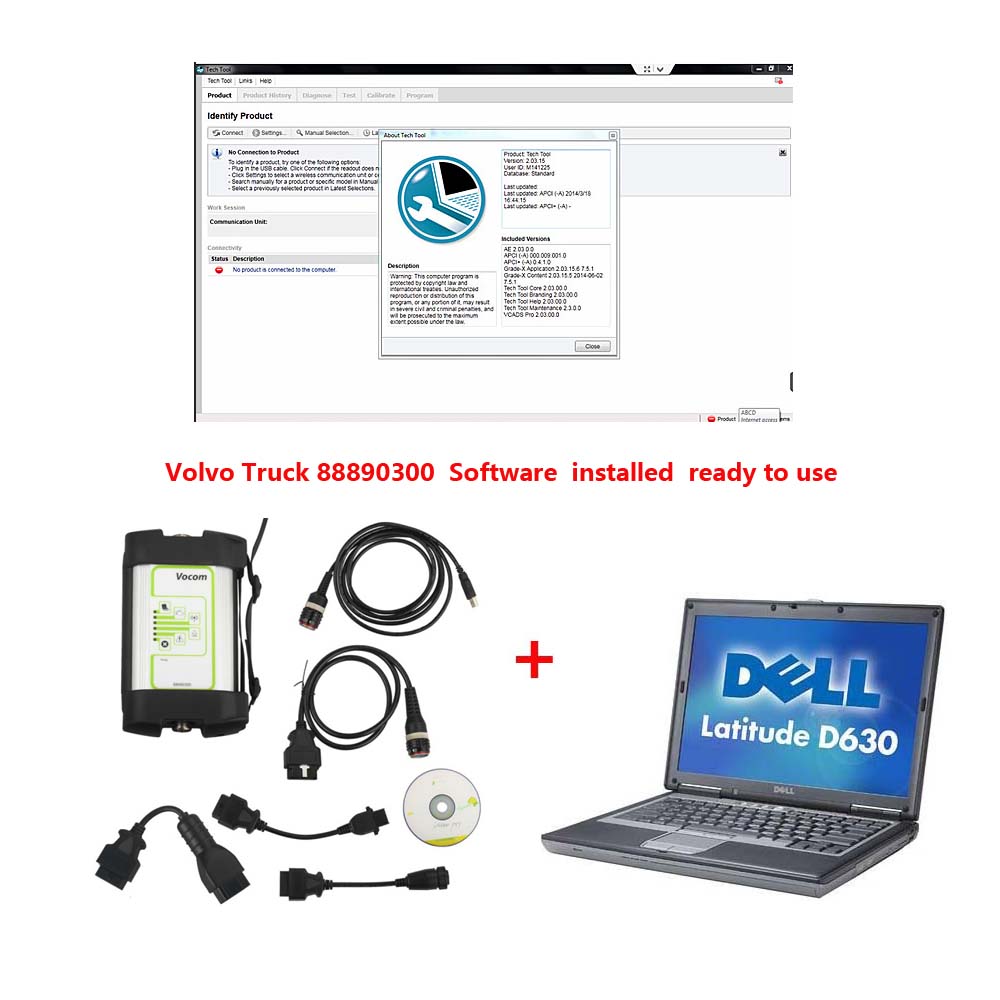 Volvo Premium Tech Tool software has released to V2.03. The newest V2.03.85 is verified working. Here is the instruction on installing PTT2.03 software.
Software version: V2.03.85
This software can be purchased in uobd2, price is 230usd.
Hardware:
The PTT V2.03 software must be loaded with Volvo 88890300 Vocom interface
Volvo Vida Dice 2015A Software
Truck makers support:
Volvo/Renault/UD/Mack EURO4, EURO5, EURO 6 system
Language:
English, French, Spanish, German, Italian, Russian, Hungarian, Dutch, Danish, Chinese, Norwegian, Polish, Turkish, Czech, Swedish, Japanese, Thai
Operating system:
Windows 7 professional or ultimate
How to install Volvo Premium Tech Tool V2.03.85 software?
NOTE: After you pay the software, we will provide the software download link. Software requires activation. Please provide the TeamViewer ID and password to activate.
Download all files, copy to usb-hdd.
Unzip Acronis Boot 2014.part1.rar (need win.rar 5.0 above version)
Burn Acronis Boot 2014.iso into CD Disc
Unzip Tech Tool 2.03.85 (With APCI+ Update!)_Final.part01.rar, password:
E29A11A8EE81DD9D1606BD83BBA26559, will get Tech Tool 2.03.85 (With APCI+ Update!)_Final.tib
Insert acronic boot CD, boot laptop
Recovery -> choose Tech Tool 2.03.85 (With APCI+ Update!)_Final.tib-> recovery to laptop harddisk
Reboot PC, now you will get ptt2.03 with new win7 system , then go to install driver
Copy TechToolCoreDevelopmentContent.rar and VCADSProDevelopmentContent.rar to desktop
Send us Teamviewer ID password, our foreign engineer will active it
The download link contains installation/operation video instruction as well. Never update the software, otherwise the software will be damaged!!!