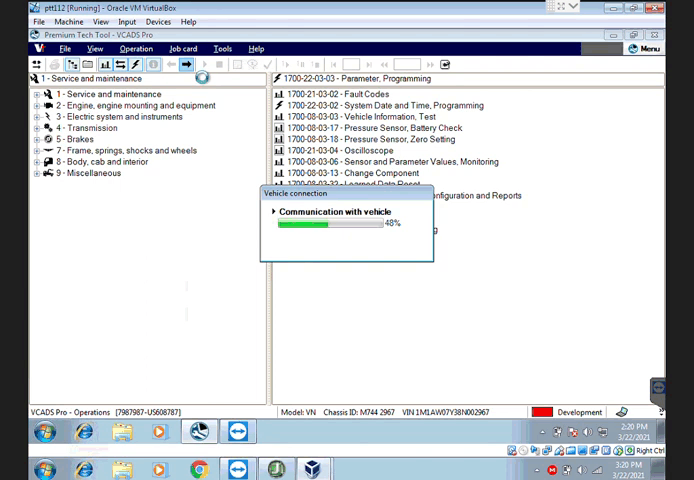 This is an article on how to change the speed limit on the mike truck because we're in the program ID, and since it's connected, we're all going to go to this section to say program parameters.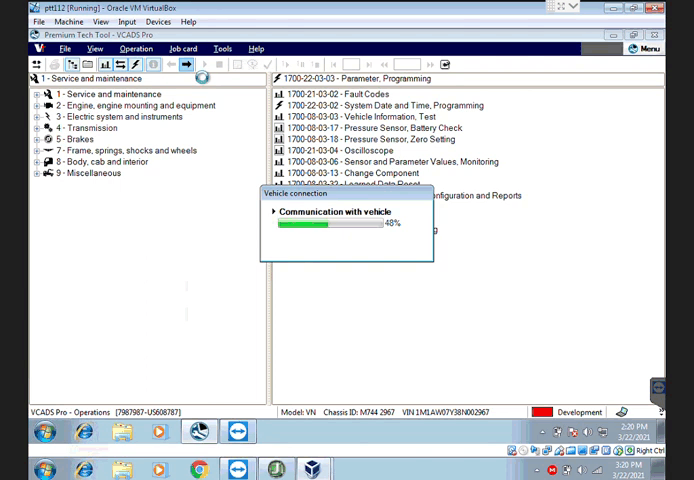 If everything is correct in the communication will go to the next window. For example, we had them change the display module numbers for this that don't correspond to here it tells us they are our different Yiddish chassis options s program reprogramming the controls so they are correct doesn't affect us right now we're going to give it good it Tell us that some operation is not going to come up because as the chassis is different we need to fix it for now for what we are going to do it tells us again that the vehicle chassis is different and we will click ok again we go to the programming section here , it is very important that it is level 3 level 4 we are going to press the play key we will click the condition to start reading the data where I am working on the volvo 1 virtual machine.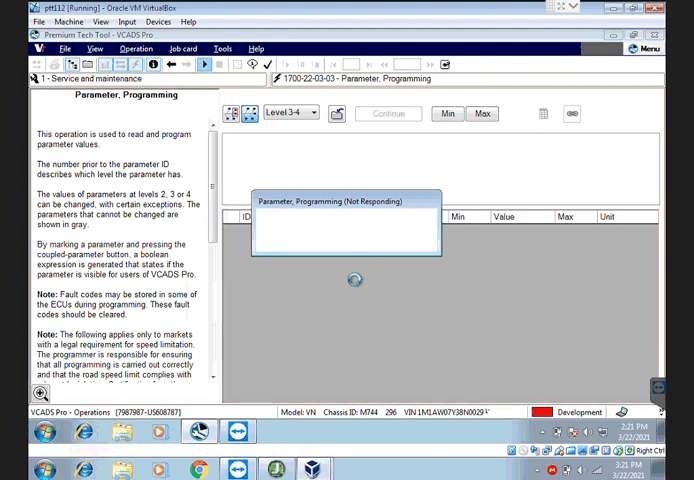 Volvo is asking me to always install a version of the normal Volvo and the virtual Volvo version when one of these two when it fails gives us some problems virtual dust always works for us a version of oracle they are not just for computers Sometimes they are brands that we don't know or other brand changes for example we already have a minimum of 30 30 km on customer roads the max here is 140 we've maxed it out but we're going to make a change one km below 139 we want Press enter we're going to press enter to continue here it will tell us the parameter the old 149 or 139 and we call it programming libertarian programming is action 139 the old one is 140 now we're going to keep it is aba because obviously the customer Want him to want max off we're going to put 140 we're going to give him one after we let him in we give him to go on over and over again he doesn't ask us to program again we program him at the end and when we're done we'll put Being it tells a critical cycle we do a cycle and then go down is the English Sunday that a lot of people are looking for if the truck is not enabled we go to all levels.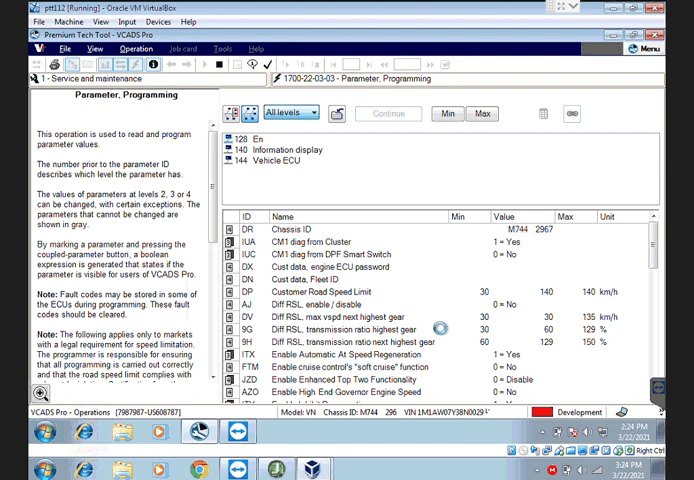 Like in the virtual machine the virtual machine consumes more computer resources it is a bit slower than the original in the original windows but in this case the virtual machine windows doesn't let us connect what is not well resolved then i didn't say you Knowing we don't fight we're going to make a virtual machine or even one of the newer Volvos for the same reason that it's virtual sometimes it's more of a response because it's dusty which sometimes takes longer to settle This problem can be connected to send us a message but when we win all the levels the mayor doesn't come out programming and we basically move the value we put in and then we let it continue and at the end we give it all the work when we stop When you give it this we've got all the homework we've got the naming very important tool is a tool called this dust description parameter we also have it and it gives you the names of all these are here for example they are our revolution change i want Looking for an English duel.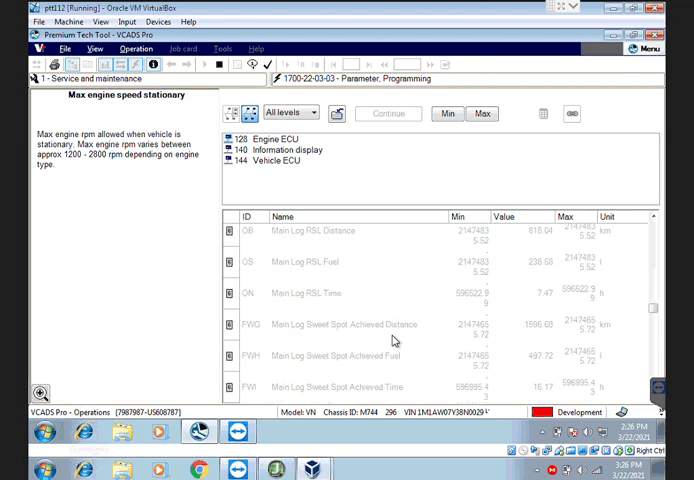 If the computer has gray enabled they are parameters we can't modify here because we have to find the truth I found it here and this parameter states that there is no client machine installed here I put it I don't need it uirió commented at the time that it would be very good to have it and describe the parameters in there is the parameters that i put down the isle of parameters from huanta and i put it in looking for the one i wrote tell me pg and ql with the keyboard and it has given us what the parameters are really me Want to find where they use it a lot in the U.S. diesel freezes new operators can rest at night to start switching and this, it won't shut off the fuel won't freeze on this this didn't work for us, but as i said Parameter 3 4 is the most important, now here we are done, we give the box in this one, we will see the key of the loop usually when he does this video type, this switching power supply is just like that today I informed Client He should remove the switch for me.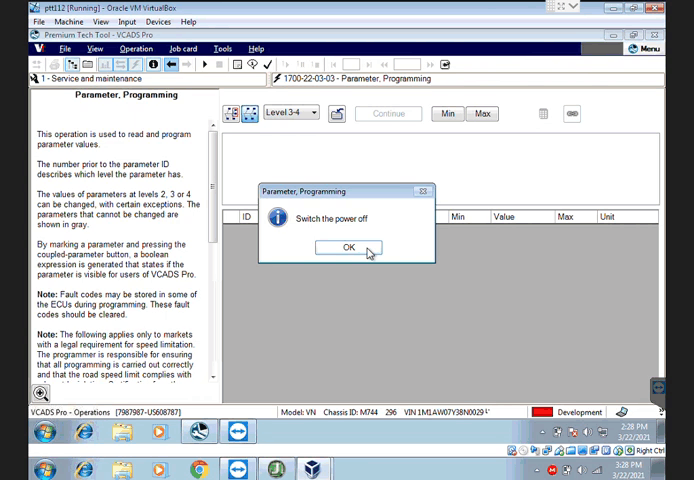 Dust is more specific and more specific in the past thing its parameters are very technical description and also what is that applet is the description of this applet this is very good for us so then i made a video of it for us Very nice guy he was waiting for the client to turn it off for us I turned it off he said wait 10 seconds he told us we learned.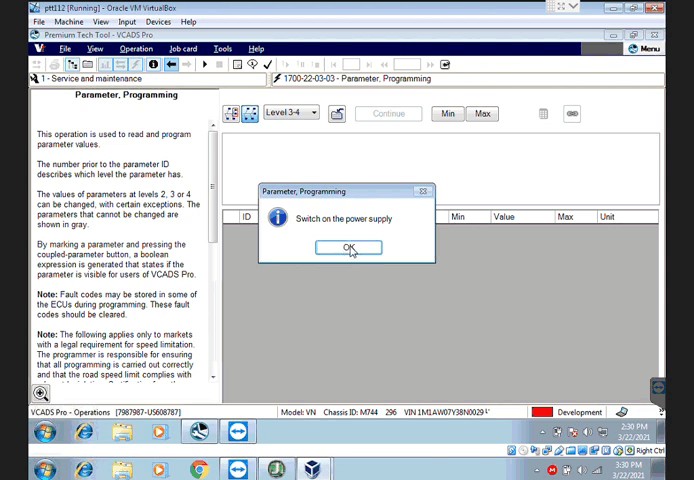 It's ready and turning on.